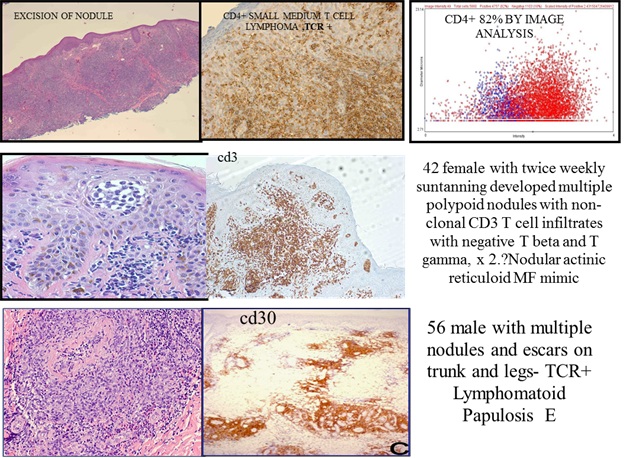 Opportunities and Challenges in the Nexus of Traditional and Computational Pathology. Approaches using diagnostic decision support systems in pathology and microscopy.
by Hernani Cualing MD, Medical Director, IHCFLOW Inc. Affiliate Associate Professor, Hematopathologist, University of South Florida College of Medicine, Cell Biology and Pathology Department.
"Computer aided diagnosis will be widely used if the reports with those diagnosis are accurate and estimation-free: patients will then have trust in the precise diagnosis." a futurist speaker.
The talk will describe the practice of pathology, how morphological, as well as biomarkers and molecular nucleic acid methods are used to contribute to the diagnoses. Furthermore, the applications, opportunities and challenges in bridging the traditional and next-generation computational approaches to Pathology will be covered. I will show how to pick these opportunities to enhance diagnosis of cancer by augmenting the microscope as a tool. I will briefly describe some of the frontiers in non-invasive photonics in areas such as endoscopy of premalignant gastric tumors and breast surgical tumor margins and others. Subcellular and high resolution microscopy show great promise, in this regard, and in deep non-degrading in 3D visualization of tissue and have been successful in pharmaceutical and biology research. While these are promising, diagnosis still relies on the use of traditional pathology skills, usually using a microscope, and is still one of the mainstays of patient care.
Pathology is a medical specialty that deals with diagnosis of blood, cells, tissue specimens so that precise therapy and cure is attained and the patient's questions answered. The most worrisome of those is the question: is it cancer or not? Morphology is a pattern recognition "gestalt" and analytical at the same time, is also key skill of pathologist when combined with a results of ancillary modalities, such as tumor or cell phenotyping, genotyping or lineage clonality, usually enhance and augment the diagnosis. In addition, the next generation gene sequencing results are currently being used clinically in most centers for diagnosis of cancers. Although pathologists do not see all the estimated 100,000 diseases according to the International Classification of Diseases (ICD10), through judicious pattern recognition and application of in situ cellular markers, the precise diagnosis is rendered by a weight-based combination of morphology, cell markers, molecular DNA and clinical information. These set of information is the challenge or holy grail of so called "big data" digital health initiatives we hear nowadays. This challenge is being met in many centers. In diagnosis of cancer alone, there are hundreds of different types, and each type may have a range of appearance from not so bad to really fatal: so called biological heterogeneity. Within each subtype is a differential diagnosis or mimic not to be mistaken as a benign, intermediate between benign and cancer, and other cancers that masquerade as the true diagnosis. In addition to the biomarker's role in diagnosis, some cell protein or nucleic acid gene markers are predictive or prognostic as novel targets of new drugs that are radically altering, for the better, the highly fatal face of many cancers.
In general there are two types of relevant results: One, the target biomarkers could be like lab tests using lab chemistry instruments: that is protein or nucleic acids derived from circulating tissue as liquid biopsies are assayed for positive constituents ( proteomics, metabolites, and DNA or RNA nucleic acid analyses) or else the biomarker is applied on the histologic or cytologic preparation and visualized under the microscope in correlation with histology and directly seen by pathologist. While the former are the subject of highly multiplexed genomics with high throughput analysis of thousands of genes, the results are indirect and could even include nontumor, microenviromental, or irrelevant cell fraction. The latter, however, that uses direct microscopy using immunohistochemistry ( chromogen or fluorescent) is typical of anatomic pathology practice and routinely practiced because of the advantage of direct visualization and contextual spatial histologic correlation of tumor cells with the biomarkers.
Novel instrumentation, the next generation of digital and microscopic imaging in pathology and computational decision support software (automated, data mining, artificial neural information learning systems), can augment precision in diagnosis. This area is data-rich in opportunities, and I will describe our applications and the challenges we faced in inventing these novel tools that promise to be embeddable in current pathology workflow practice. These tools, importantly and behavioraly, will not be instead BUT IN ADDITION to pathologists.
The prevalent perception that pathologists will lose their jobs from these machines is non issue if the novel software-hardware system is used as a tool, as an extension or as a software functionality to the ubiquitous tool: the microscope and thus, additionally enabling smart pathology diagnosis with computational pathology metrics as ancillary benefits to the gestalt diagnosis.
These approaches and similar ones, both in commercial and research areas, may help minimize the prevalent practice of "gestalt" estimation of histopathology or immunohistochemistry diagnostic parameters or results. Patients need precise diagnosis and metrics instead of estimates that are reported with their diagnostic reports to get their trust.